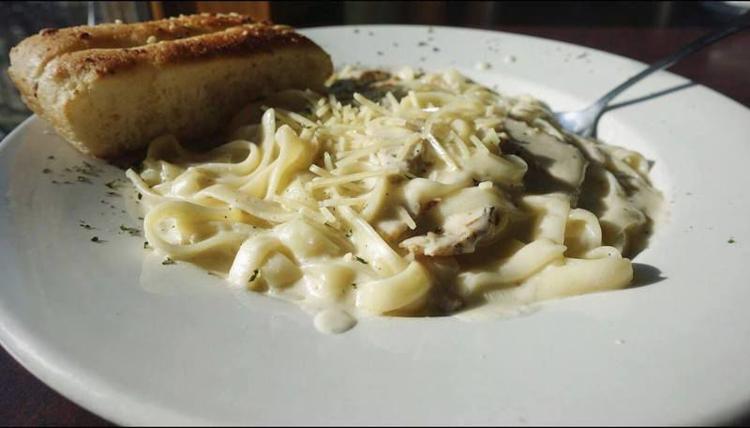 Manager Jewel Yell discusses Pasti Italian Grill and its owner's longtime presence in Tahlequah.
How would you describe the general atmosphere or ambiance of the restaurant?
"We're just a local, family restaurant."
What are some of your most popular menu items?
"What [owner Eddie Rahmani] has been making for the longest: pizza, calzones, and gyros."
There is a lot of competition for food and dining in the area. What do you do to distinguish the restaurant and make it a success?
"I think our staff and our owner help that. He's been in business for nearly 40 years here in town. People come by for nostalgic reasons; he was downtown years ago, so they come for the calzone they had at Northeastern State University or during high school."
If you serve dessert, what are your specialties?
"We have tiramisu and cheesecake, things like that."
Tell us something fun or interesting about the business that most folks don't know:
"I think maybe that it's changed from being just a spot to hang out to being a family restaurant. As time has gone on, it's just kind of stayed the same owner, but the essence of the place has changed."