Quilters patch together prizes for county fair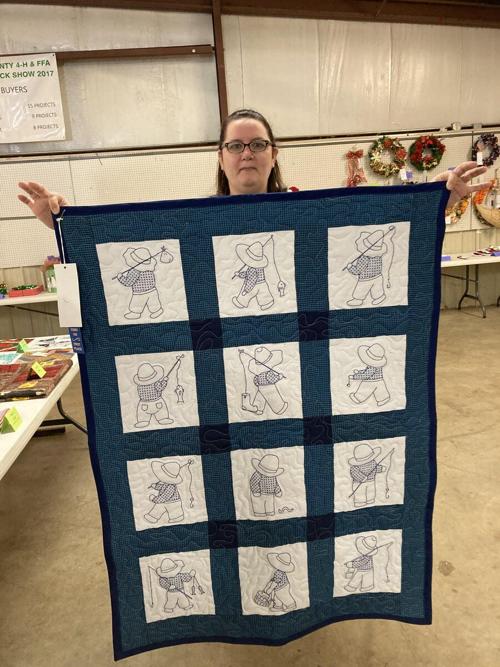 As featured on
The animals took a day off on Friday as the Cherokee County Fair moved indoors to feature ex…
= age 49 of Tahlequah, OK. Accountant. Died Saturday, October 2nd in Metro Manila, Philippine. Graveside services Tuesday, October 26th at 1:00pm at Agent Cemetery. Visitation Monday, October 25th from 5:00pm until 8:00pm at Reed-Culver.
[mdash] age 73 of Tahlequah, OK. Tag Agency Clerk. Died Friday, October 15th, 2021 in Tahlequah, OK. No services planned.
TAHLEQUAH - Gary Allen Goodwin was born on February 10, 1961, in Tucson, Arizona to William O and Loretta Irene Goodwin. He was the fifth son and sixth child. He graduated from Muskogee High School then attended Northeastern State University where he joined his brothers in the Sig Tau Frater…
- age 73 of Mobile, AL (Formerly Tahlequah, OK). Truck Driver. Died October 15th in Mobile, AL. Funeral Services was held October 22nd at 11:00am at Reed-Culver. Burial at Greenleaf Cemetery.
[mdash] age 62 of Rose, OK. Electrician. Died October 19th in Cookson, OK. Funeral services October 25th at 1:00pm at Reed-Culver Chapel. Burial at Walker Cemetery in Tahlequah, OK. Visitation October 22nd from 3:00pm until 7:00pm at Reed-Culver.