"Bettys" of all ages were out in full force Friday night, Nov. 20, as a Girls Skate Sesh was held at the Tahlequah Skate Park.
A "Betty" was once a term for a girl who hung out with skaters, but it has been embraced by the gender to mean any girl skateboarder.
Steelle Stevens organized an all-girls session in July, and she was impressed with the size of Friday's event. She has done a lot of research about the benefits of events like this at the skate park.
"It brings a bigger demographic of skaters, and there are economic benefits of having a skate park. It's a more diverse population, and locally, it brings people to town who wouldn't normally be here. They're here to skate," said Stevens.
The session drew visitors from Oklahoma City, Tulsa, Fayetteville, and smaller towns from the region.
Lacey Ogren and Cheyenne Reece travel from Muskogee to skate in Tahlequah. Ogren said she's been skating for about six months and saw the event posted on Instagram.
"I think it's cool – a little bit crowded with a lot of little kids, but they're getting them skating," she said. "It's really nice, especially the prizes they're giving out."
Through donations from local businesses, organizations, and an anonymous person who chipped in $1,000, event organizers were able to give away over $1,500 in cash, gift cards, and merchandise. Over 40 females signed up for the door prizes, and dozens participated in games, such as limbo and board toss, for more chances to win.
"They're not contests. We don't want to scare anyone away. It's fun, little things to get comfortable on the board," said Stevens.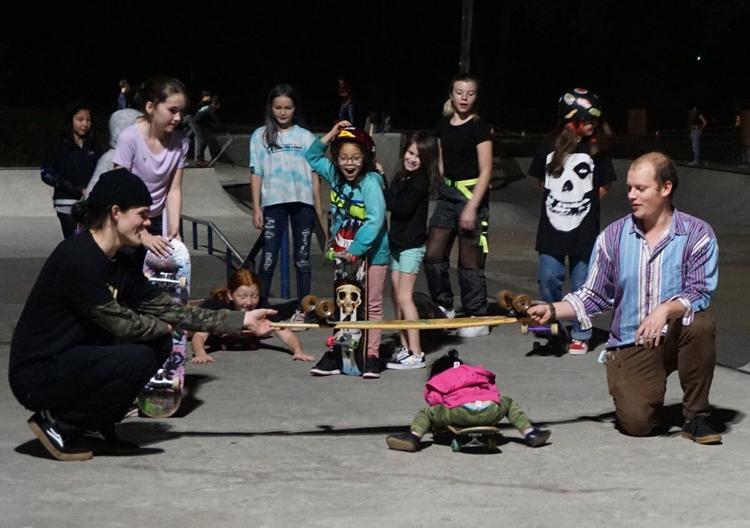 While female skaters can be found shredding or learning how to do that and other tricks at the park, the males tend to be the larger group. Stevens said the young men have been excited about the girl sessions.
"They guys have been really great and they are embracing it," said Stevens. "And it's all-inclusive."
The rolling isn't limited to skateboards, either. Stevens said she wants those with roller skates, inline skates, bikes, scooters, and anything with wheels to feel welcome at the skate park.
Stevens herself has been skateboarding for a little over two years.
"It was a little after this park was built. We have an awesome park, and I'd been wanting to use it," she said.
Jeff Ramirez tends to hit the skate park most Friday nights, and he brought his 8-year-old and 3-year-old daughters last week.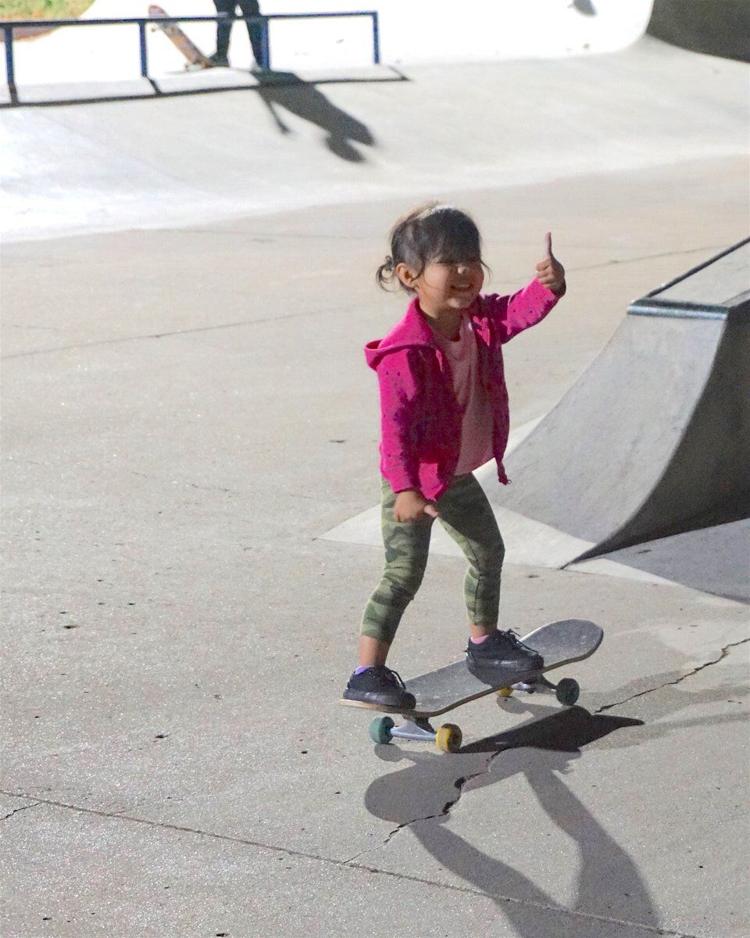 "I skated growing up. I don't want to push it on them, but it's a great outlet. I want to let them have a fun experience with it," said Ramirez. "I couldn't miss this. It's all about them tonight."
He helped Mayvis, 3, to stand on the board and to do the limbo game. Maya, 8, was cheered by her father and other family members as she attempted to throw a skateboard the farthest in the board toss.
As owner of Avenue Skateshop, Wyley Henson sponsors and helps out at many of the local events. He said he was happy to be a part of the girls' skate, which he said was one of the largest events held at the park.
"It's awesome. I think the future of skateboarding – you're looking at it," said Henson.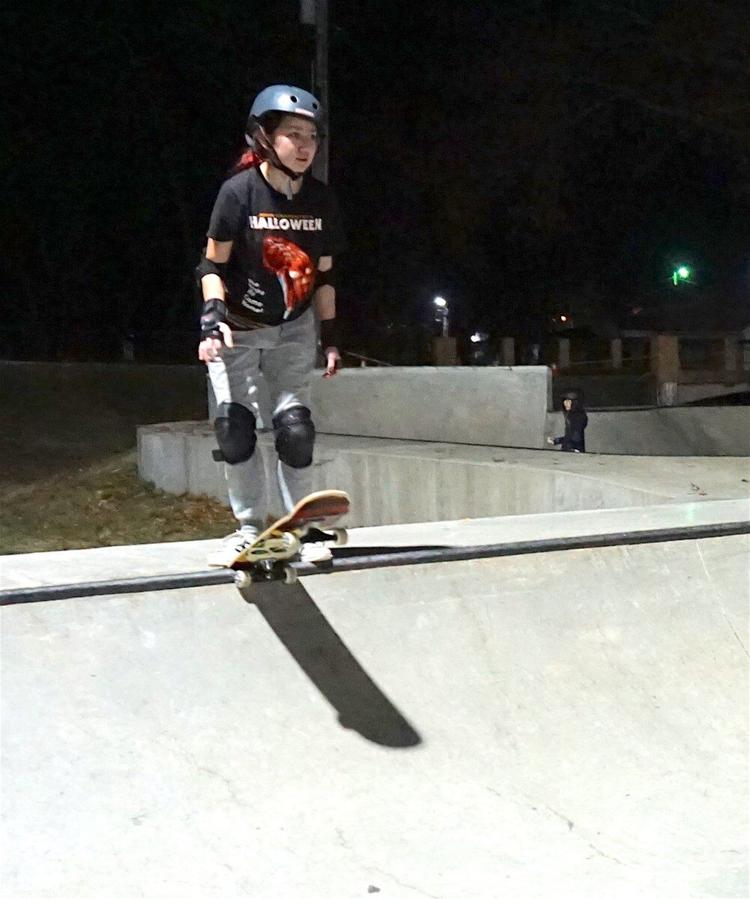 National Indian Women Health Resource Center was another sponsor, and representatives had tables set up with surveys, information, and free grab bags. Amy Gifford, community prevention specialist, said NIWHRC is using a Safe Journey youth substance abuse prevention grant.
"We've been targeting the skate community in Northeastern Oklahoma to bring prevention to them. It's really their choice," said Gifford.
NIWHRC Project Coordinator April Lee said the grant is for ages 8-20, and they are trying to reach teenagers. Since they normally visit schools, they were thankful to be a part of the event.
"We feel like it's a playing field we can reach them. We saw this as a fun, outdoor outreach opportunity. We hope to save some lives and get them educated," said Lee. "Steelle is a good role model for these girls."