Patriotism was alive and well Saturday, when community members made their way to downtown Tahlequah to celebrate Veterans Day.
Although Veterans Day fell on a Monday this year, the holiday was honored throughout Tahlequah over the weekend. A wreath-laying event was held on the Cherokee Square outside of the Cherokee National History Museum, before the annual parade made its way down Muskogee Avenue.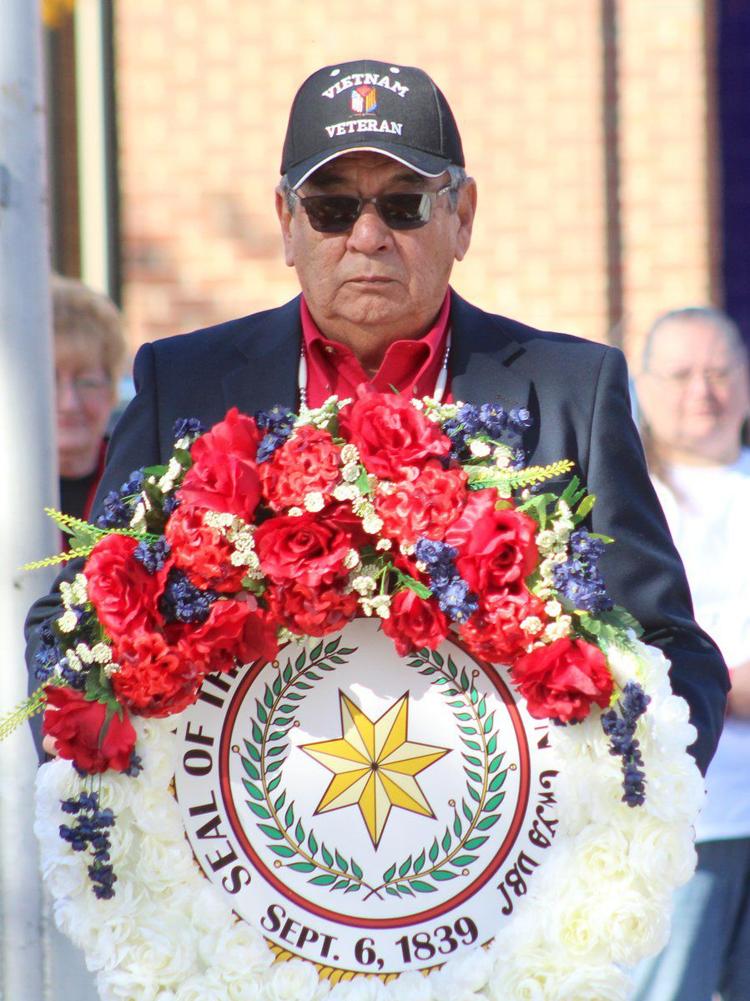 It was a windy morning, as flags installed on the Cherokee Square lawn whipped against their poles. As attendees gathered around the Statue of Liberty replica, one by one, members of veterans organizations laid down wreaths to honor fallen vets at its base. Cherokee County Veterans Council President John Reid led the proceedings and said the council appreciates the service provided by every veteran.
"This is an annual event that the Veterans Council puts on with the help of all of those different 14 individual organizations," said Reid. "We come here today to celebrate and honor those who have served the United States of America in times of peace and in times of war."
Reid added that the ceremony also was "to remember those who are still serving and in harm's way throughout the world."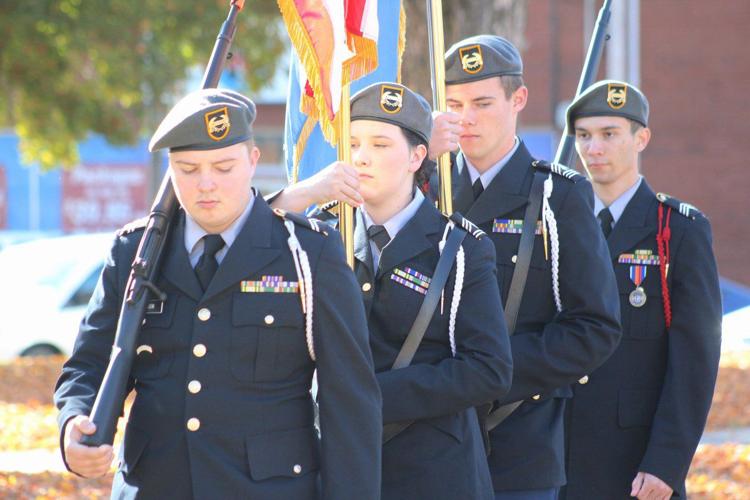 The posting of the colors was conducted by members of the Tahlequah High School JROTC program. The JROTC students likely had strong arms, because they were charged with holding the color guard flags and rifles for the entirety of the ceremony, and Colton Newton said the rifles are "heavier than they look."
Also on hand was Mayor Sue Catron, who, for her first time, read a proclamation from the city of Tahlequah declaring Monday as Veterans Appreciation Day. During the reading, Catron urged "all citizens to remember that the freedom we enjoy today isn't free and serves as a monument to our fallen comrades and the generations of patriots who have served our country - past, present and future."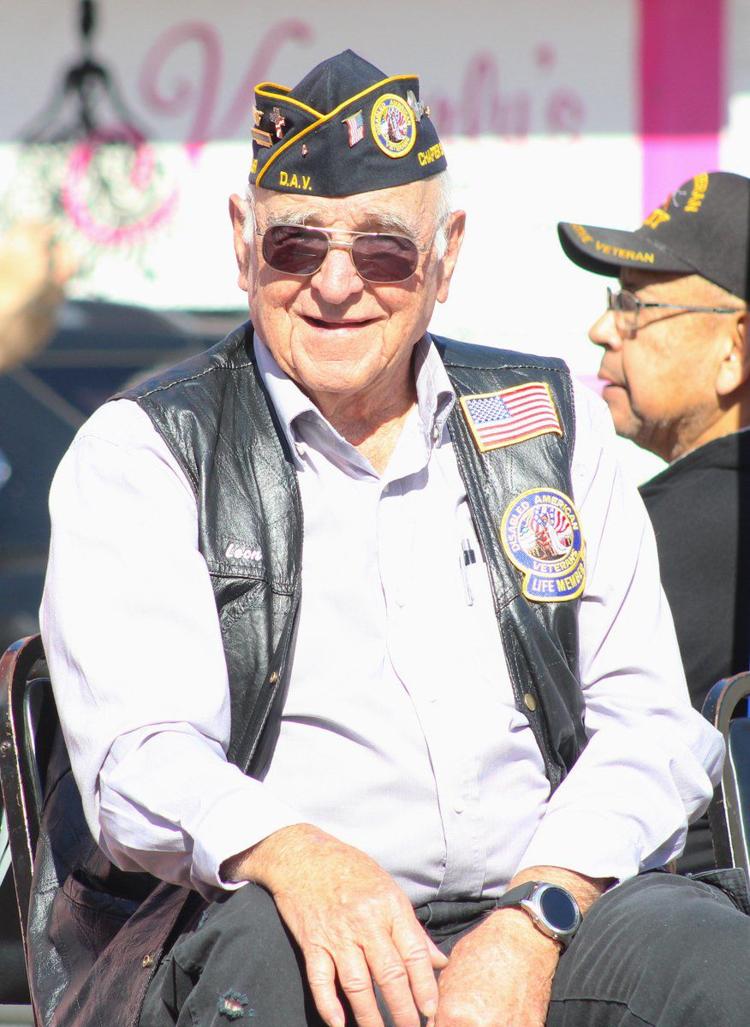 After the wreath-laying, members of veterans organizations and parade participants found their floats while community residents lined up along Main Street in the downtown area. People of all ages showed up to watch law enforcement entities, marching bands, veterans organizations, local businesses, and nonprofits make their way through the parade.
For many in attendance, the day served as an opportunity to teach younger generations about the importance of showing appreciation.
"My parents always taught me to respect the people who sacrificed their lives for us," said Nelson Dixon, who brought his son to the parade Saturday. "I've been waiting for him to grow up a little bit before I talk to him about it, because I want him to understand it clearly, but I figured this was a good start."
The families of veterans were also out to celebrate Veterans Day. As Karen Wellman's grandchildren scurried the sidewalks for parade candy, she made sure to thank all the veterans who passed by. Wellman, who traveled to Tahlequah to spend time with her family, said her late husband would have been proud of the supporters.
"My husband was in the military and would always love the kind words and messages he would get from people, who didn't know him personally, but saw that he was a veteran," she said. "It really does mean a lot to these men and women who served, because they don't always hear it. So it's nice to be out here, and I know he would really have enjoyed seeing his family support the troops."